Knock Knock Celebrity
A Musical Marathi Play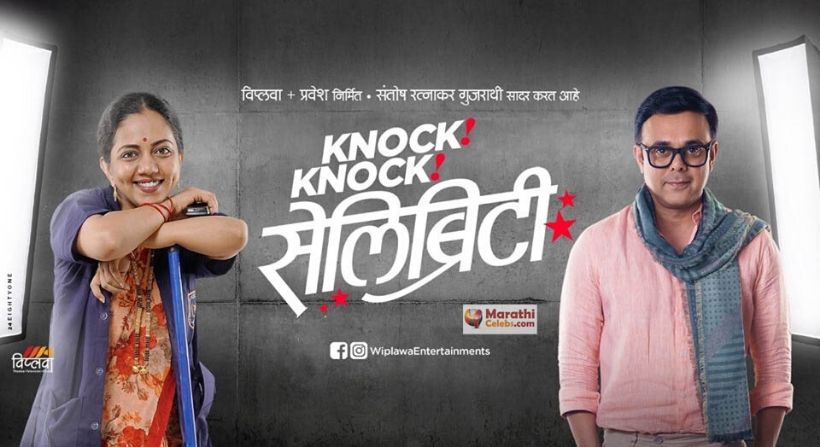 Dear member Mandals,
We are happy to share that BMM is bringing Pre-recorded Marathi drama 'Knock Knock celebrity' on Saturday, April 17, 2021, on an auspicious occasion of Gudi Padwa. Starring- Neha Joshi and Sumeet Raghavan. Considering  that many Mandals offer their Gudi Padwa program free to their members,  We will be offering 2 models to you to choose from:

Ticketed show – $10 dollars per person, and respective mandal will get 5% back on their entire net proceeds.
To Own the show –

Small Mandal – $200.00 USD
Medium Mandal – $250.00 USD
Large Mandal – $300.00 USD

Disclaimer: BMM as being a liaison between artists of this play and Marathi theater connoisseur of North America, we do not have control over any technicalities or presentation of the play and will not accept any refund request if such difficulties are experienced during the show. 

To confirm the show, please contact:
Shilpa Kulkarni: BMM India and NA programming lead
Email: shilpa.kulkarni@bmmonline.org

Vidya Joshi: BMM president
Email: vidya.joshi@bmmonline.org

Once you confirm the show, you will get the confirmation email from BMM with the promotion material. Sona Bhide, BMM treasurer will then follow up on the financial logistics of the program after the event.

Naina works at a food mall on the Mumbai Pune expressway and is fascinated by the glamour surrounding TV celebrities. She and her friends always discuss about these celebrities, their lifestyles, their affairs and would also stalk them on social media. Taking selfies with celebrities at the mall is their favorite activity. Naina finds Mahesh the most handsome of all and her fantasies see no limits when she meets him in person.

But when we try to understand the real Face hidden behind all the stardom, we get to know a different story. Although an overnight superstar, he is lately perceived as a big headed- irresponsible person by his industry peers. One day he calls a well known reporter from the industry offering his exclusive interview to reveal some secrets from his personal life.  What are those? To what extent fantasy of a fan can affect the lives of celebrities?
"It is a solo performances in two acts. A Fan of television Actor sharing her Fantasy and her point of view about Actors life. How the influence her life. She is working on food mall where Celebrities are visiting often."